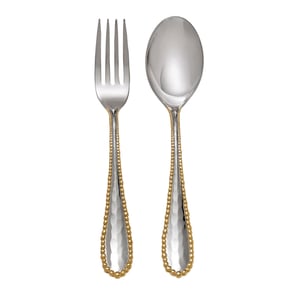 The Molten Collection takes its inspiration from the lore of ancient craftsmanship and the application of these time-honored techniques to modern shapes and environments. It is about the transformation of "industrial" to "beautiful", "technical" to "lyrical". The collection also strives to represent the clean lines and minimal atmosphere associated with the ideals of contemporary life and progressive design. Intricately hand welded edges make each piece an individual work of art, with no two pieces being identical.
This is a special order this item takes at least two weeks.
"Two Options for purchase and delivery:
1. Purchase directly on this website and your gift will be shipped to the Bride & Groom. Shipping charges apply on check out.
2. Purchase by calling our boutique (209) 491-0931 or email us: linens@linobella.com for personal service and shipping.
Gift wrapping service is always complimentary.